Quick Detail
have round and filled body and sweet flavor. They are nutrient-rich, fresh and healthy. Sim7600g Breakout Board,Mini Sim7600g-h Cat4 Kits With Gps 4g Antenna is manufactured from quality materials by our well-trained professionals. The product has high dimension precision. No matter the pattern making or stitching process is done professionally with much attention to tolerances. Being used to present powerpoints and other electronic slideshows, this product has become a common feature of boardrooms, conference rooms, and classrooms.
FAQ:
Q:The picture is real product?
A:Yes,all product pictures are real product.
Q:If stock quantity is not enough from link, how to do?
A: Contact/Leave message to us, we will reply and help check exact stock within 12 hours.
If go to bulk ordering, usually lead time 2 weeks around.
All breakout kits are designing and producing by ourself ANDTech.
Q:when I go to bulk several items, and find shipping cost is different, how do I do?
A: Shipping cost depends on unit weight, but if you find shipping cost very high,
Contact/Leave message to us, we will check whether shipping cost can be reduced.
Q:How can I get commercial invoice for company finance?
A: Contact/Leave message to us,leave billing address, we will send PDF version there.
Q:If I want to remove any resistors, how to do?
A:Contact/Leave message your requirement details,we will talk with engineer whether can realise.
Q:FOR BK-SIM7070G Notice
After the PWRKEY continues to pull down more than 12S, the system will automatically reset. Therefore, long-term grounding is not recommended for PWRKEY pin. So please pull down PWRKEY pin for 1-2seconds and release to power on the sim7070G module.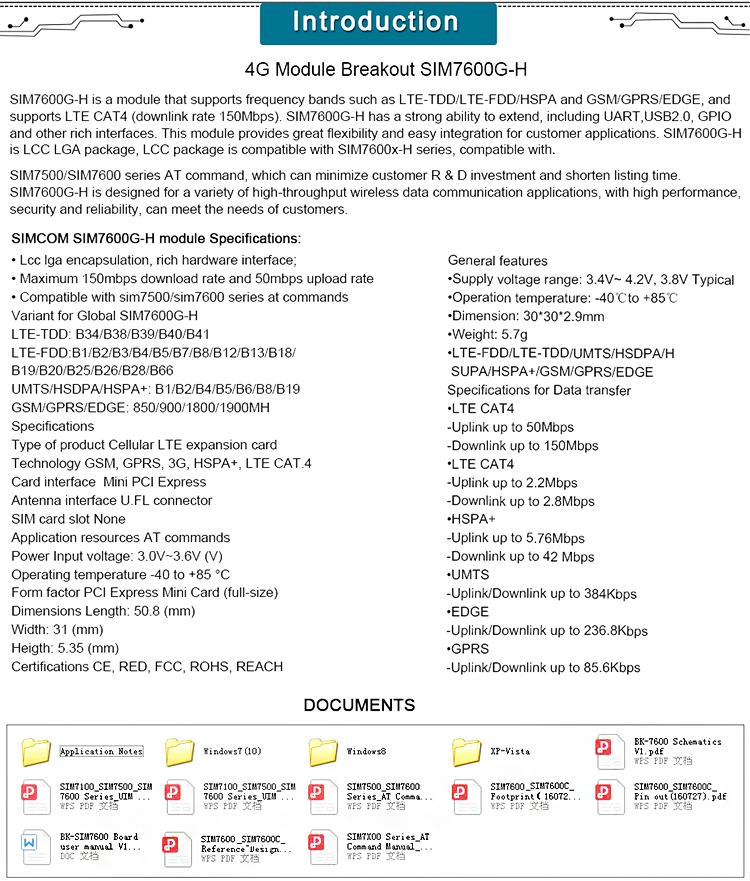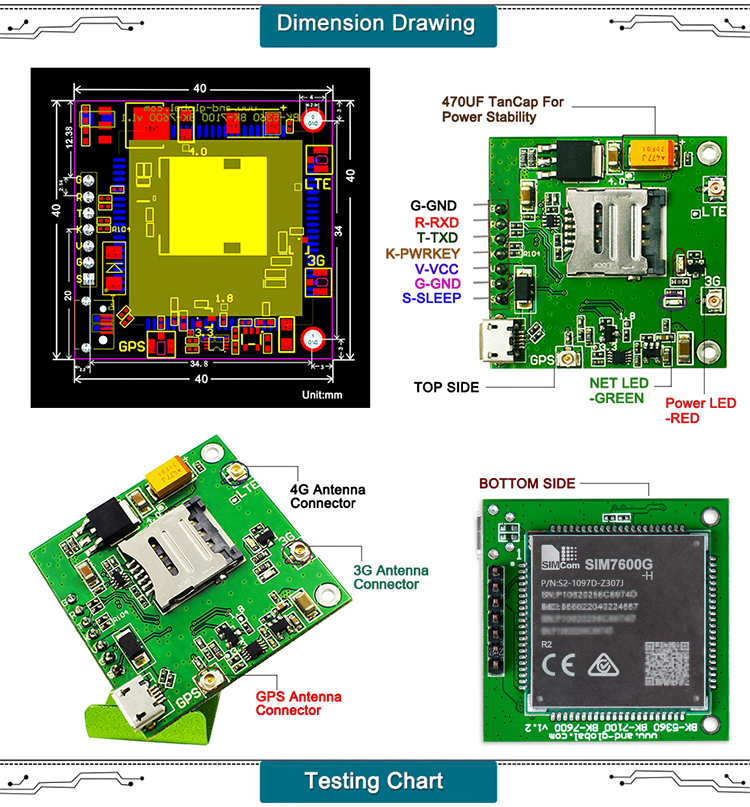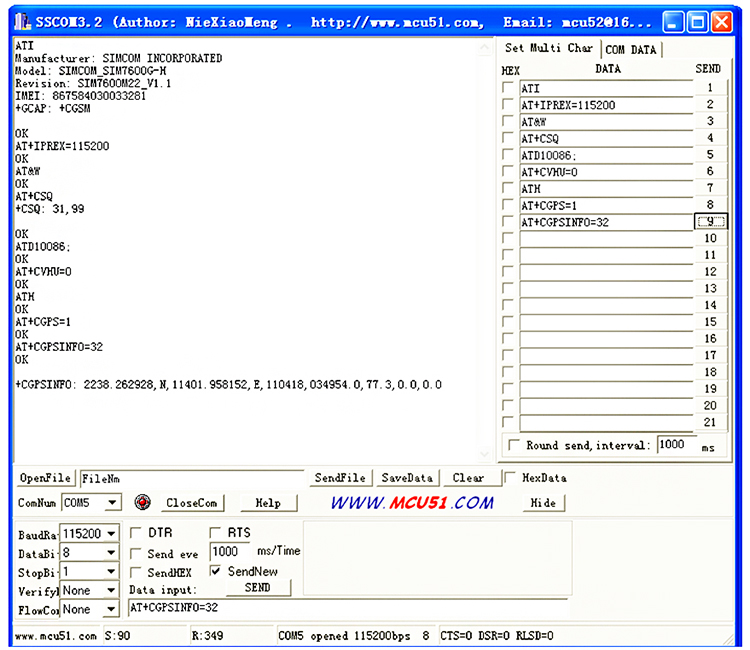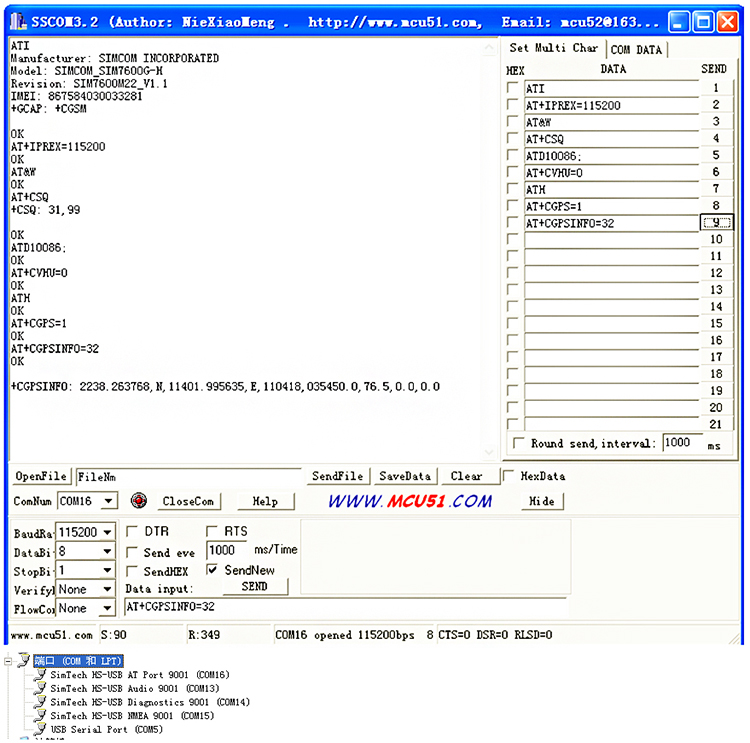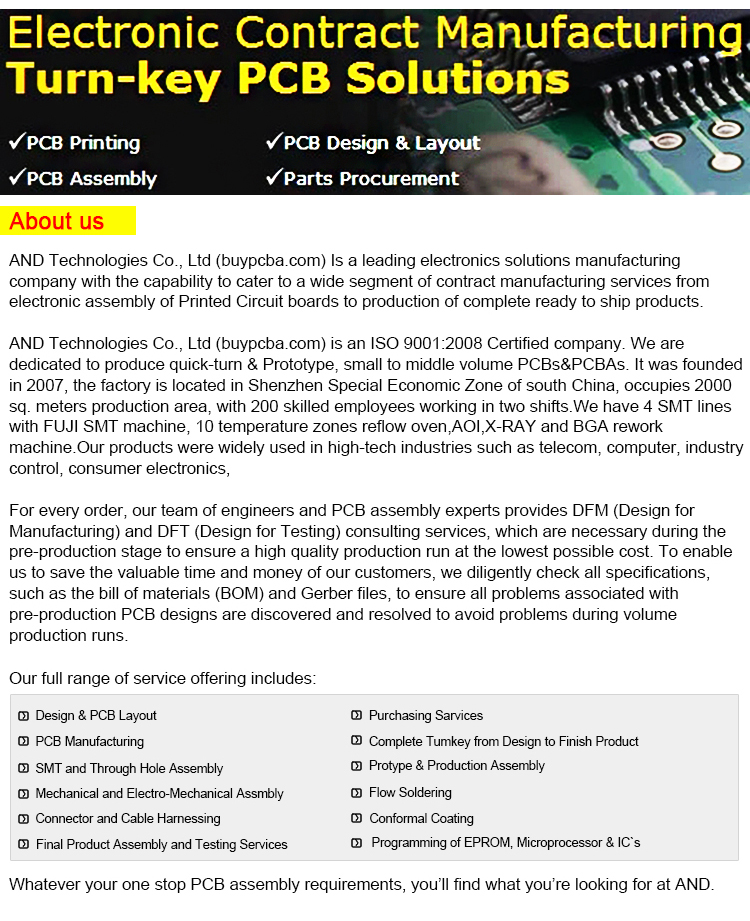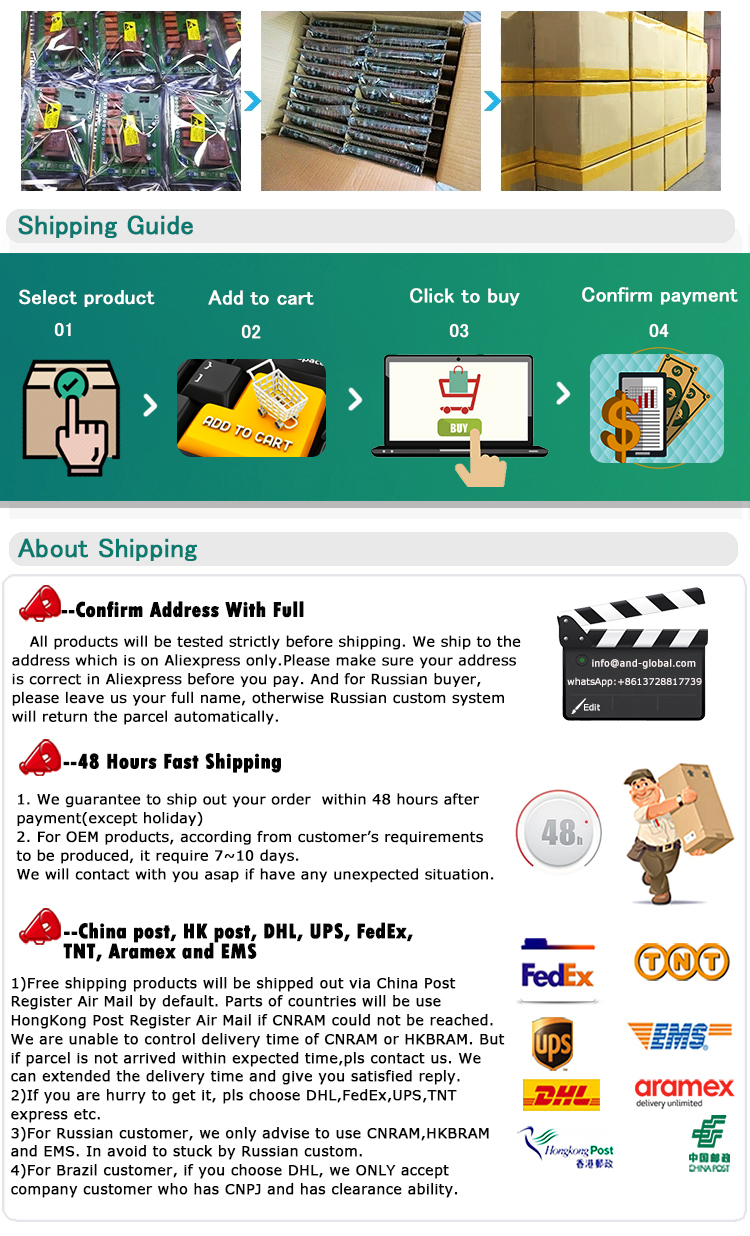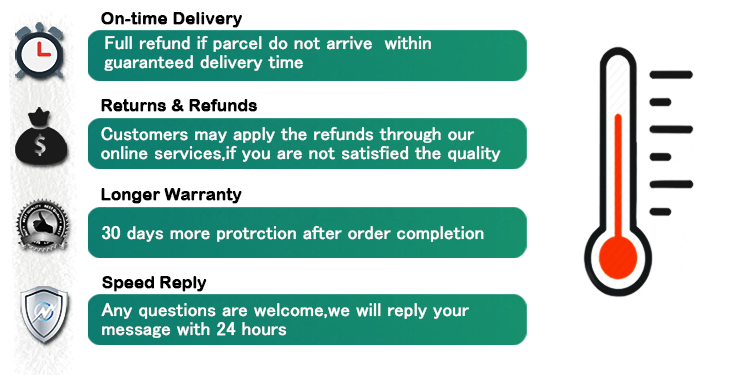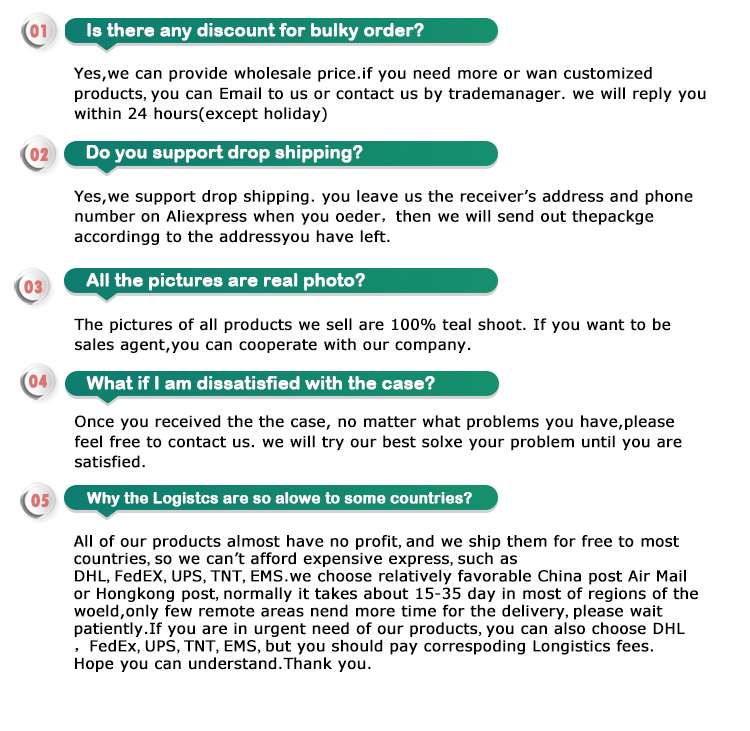 Company Advantages
is a reliable manufacturer based in China. We have a vast and flexible product portfolio including Sim7600g Breakout Board,Mini Sim7600g-h Cat4 Kits With Gps 4g Antenna. We have a tremendous global reach. The products serve our global network of authorized dealers, distributors, and end users in over 27+ countries. Our business grows exponentially on the back of recommendation and repeat orders from these customers. We are acting responsibly during our operation. We work to reduce our demand for energy through conservation, improving the energy efficiency of equipment and processes.
For more detailed specifications, types or applications of feel free to consult